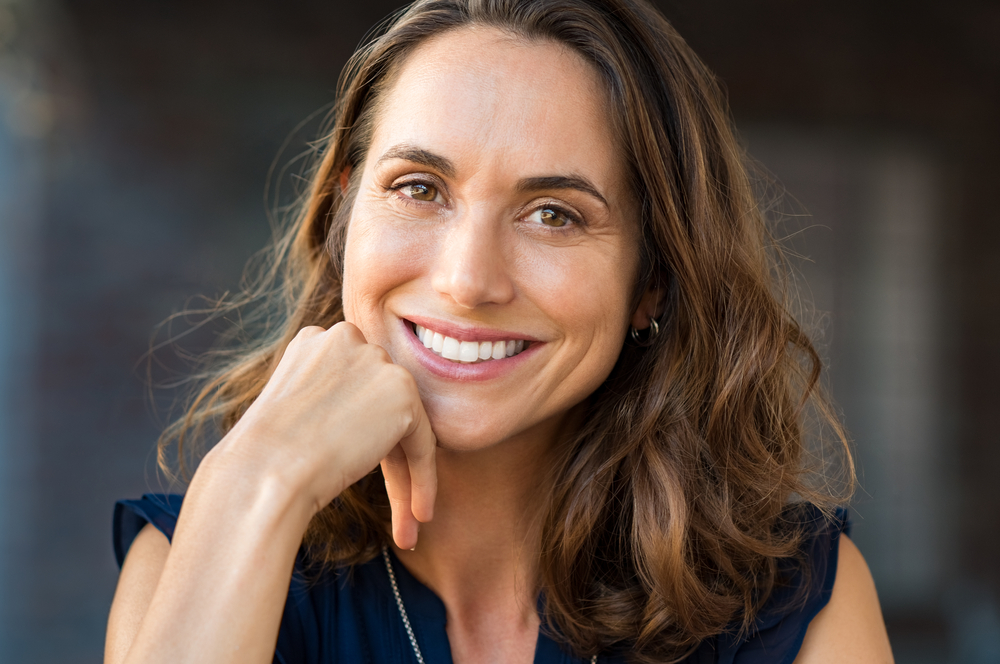 The aging process is inevitable, but that doesn't mean that you have to live with the effects of aging, especially the negative ones. At Sunshine Medspa in Wildwood, FL, we offer different anti aging treatments that will target and address the aging process internally and externally. We want you to feel more youthful from the inside out, which is why we offer different anti aging treatment plans to help you feel rejuvenated and revitalized.
What Are Anti Aging Treatments?
An anti aging treatment is anything that helps reverse the effects of aging by restoring youth to the body. We still haven't found the fountain of youth, but today's anti aging treatments are getting us one step closer to that fountain and all of its youthful benefits.
From skincare treatments to hormone therapy, there is something for everyone. Both men and women can benefit from these treatments designed to help them look and feel more youthful and live their best life regardless of their age.
Hormone Therapy
A hormone deficiency can impact you mentally, physically, and emotionally. It can also lead to premature aging and some negative symptoms. If you suffer from a hormone imbalance, you probably feel anything but youthful. The most common symptoms include low libido, poor quality skin, fine lines and wrinkles, poor quality or thinning hair, hair loss, low energy, weight gain, reduced lean muscle mass, and headaches, among others.
The Benefits of Balance
At Sunshine Medspa, we can help address aging from the inside by restoring balance to your hormone levels. Once you achieve balance within your hormonal system, your entire body will reap the benefits. You'll look and feel more youthful, you'll get better skin and hair, your sex drive will increase, and you'll feel more like your younger self again, maybe even better.
Hormone therapy provides a safe way to restore balance to the body by supplementing deficient hormones with bioidentical versions of the hormones your body produces naturally.
Replacing Key Hormones
Men and women can benefit from hormone therapy, and the most common hormones replaced during treatment are estrogen and testosterone, the primary male and female hormones. By increasing estrogen and testosterone as needed and supplementing hormones that have been lost due to aging, genetics, or medical conditions, we can help reverse your symptoms and help you experience true vitality.
The Treatment Process
The hormone replacement therapy treatment process is simple. We will determine whether you are deficient in estrogen or testosterone and other key hormones through a comprehensive blood panel. Once we receive your results, we can begin to supplement your hormones as needed with the correct dosage and method for your unique needs.
We will monitor your progress along the way to ensure that you are receiving adequate amounts of hormones throughout your treatment and make adjustments as needed. You'll begin to feel the effects of balanced hormones and will experience all of the benefits within a few weeks of beginning treatment. Looking and feeling more youthful has never been easier thanks to hormone replacement therapy, a treatment that is safe, effective, and simple.
Anti Aging Skincare Treatments
As you age, it's important that you begin scheduling in-office skincare treatments designed to help target and address the signs of aging in a way that your at-home skincare regimen simply cannot. Botox injections, lasers, and microneedling treatments are minimally invasive and effective ways to combat aging and renew your skin.
Botox Injections
Botox injections are a preventative form of anti aging medicine that reduce wrinkles by relaxing the facial muscles responsible for causing those wrinkles. Once your muscles relax, they won't contract. Botox erases fine lines and wrinkles temporarily while simultaneously preventing the worsening of preexisting ones or the formation of new ones.
Lines and wrinkles are among the most common signs of aging, but there are skincare solutions that are effective and deliver noticeable results. Thanks to skincare treatments designed to rejuvenate the skin and restore youth from the inside out, you can keep your lines and wrinkles at bay indefinitely.
Laser Treatments
Lasers help treat everything from age spots to fine lines and wrinkles by increasing collagen production and uncovering a more youthful layer of skin. Laser treatments are minimally invasive and are designed to promote youth by addressing aging at some of the deepest layers of the skin. Lasers that can reach beyond the epidermis into the dermis will help stimulate collagen production, improve skin elasticity, and deliver anti aging benefits and long-lasting results.
A consultation is the best way to determine if laser treatments are right for you and your skin type. One of our skincare experts will analyze your skin type and determine the best plan of action to help you achieve youthful skin.
Microneedling
Microneedling treatments are one of the simplest ways to promote youthful skin. Microneedling, also known as collagen induction therapy, helps stimulate collagen and elastin production in the deepest layers of the skin to help plump the skin from the inside out, thereby smoothing fine lines and wrinkles. Results do take time, but they're also worth the wait.
Within a few weeks of your treatment, you'll begin to see the effects of increased collagen in your treatment area. Fine lines and wrinkles will soften, and you'll see an overall improvement in your complexion and skin health. Results are long-lasting, but because this treatment is only minimally invasive, you can schedule additional sessions to build upon your results and maintain youthful skin. Regular treatments are the best way to get natural benefits and noticeable results.
Look and Feel Younger Today
Anti aging treatments provide you with the ability to look and feel younger regardless of your numerical age. Once you begin a treatment plan that includes one or more of these anti aging treatments, you will realize that age truly is nothing but a number. You can target aging from the inside and the outside by addressing your hormones, improving your skin, and taking steps to look and feel your best.