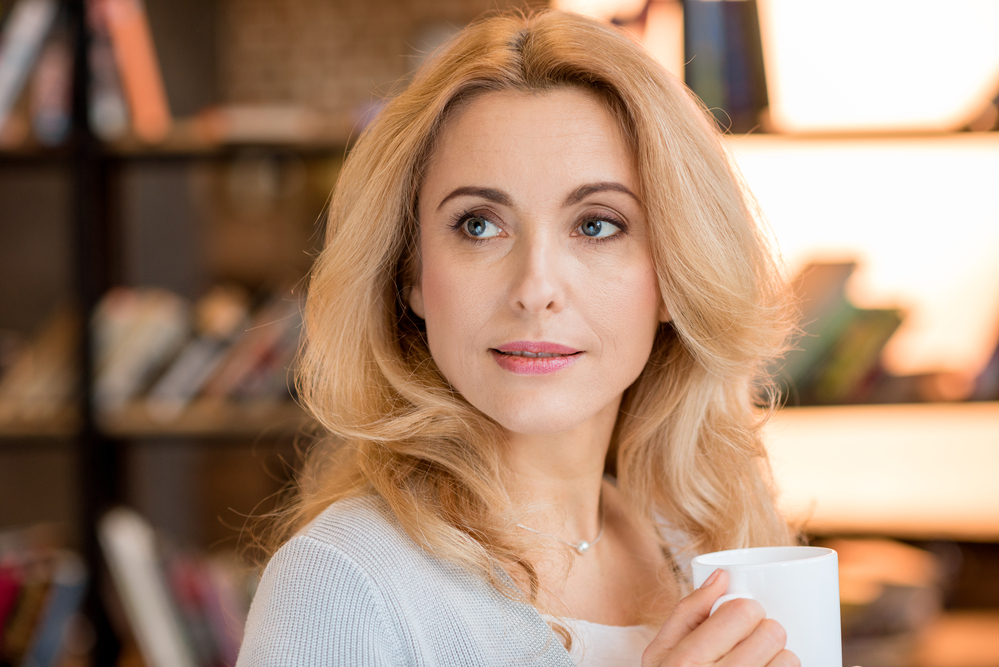 A laser skin treatment can help roll the clock back on aging, diminishing the look of photodamage, wrinkles, and age spots. It's a fantastic way to achieve total skin rejuvenation and boost collagen production at the same time. At Sunshine Medspa in Wildwood, FL, we specialize in this treatment and can help you achieve life-changing results. 
What Is a Laser Skin Treatment? 
These treatments gently target portions of your skin and minimize or eliminate the look of surface blemishes, scarring, or sun damage. They can help balance out your skin tone, and certain techniques, like Cynosure, can even reduce the appearance of leg and facial veins. Expect age spots to shrink, photodamage to smooth out, and fine lines to appear less visible.
How Does It Work? 
Laser treatments utilize a thin beam of intense light to target areas of your epidermis or outer skin layer. If you have any age-related complaints, like wrinkles or fine lines, the laser can stimulate collagen production right below your skin to help smooth them out. Our bodies naturally stop producing as much collagen as we age, leading to sunken or wrinkled areas on the face or body, and these treatments can reverse that pattern.
By coaxing the body to produce more collagen, laser treatments promote anti-aging from within. As a result, your skin will have better texture and tone after just one or two sessions. In addition, by influencing the body to create more collagen, laser treatments help heal scarring and sun damage as well.
Non Invasive and Easy
One of the key benefits of a laser skin treatment is that it's non-invasive. As a result, most people don't experience any discomfort during their sessions, and you can get right back to your day-to-day life as soon as you leave the facility. This separates it from many other types of skin rejuvenation and anti-aging techniques and makes it far more accessible for people who have busy schedules.
Depending on the size of the treatment area, you can expect to spend between 30 minutes to an hour in your session. Talk to our expert staff about your objectives, and we will put together a personalized plan that fits both your schedule and needs. Our team prides itself on giving you outstanding, individual service and helping you understand every step of the process.
Who Is It Right For? 
Laser treatments are ideal for people who have age-related lines and wrinkles, acne, sun damage, surgical or acne scarring, skin pigmentation, or small veins in the legs or face. It's also highly effective at addressing uneven skin tone. In addition, since lasers stimulate collagen production, many people find that their faces look more youthful and luminous after a treatment.
According to the American Board of Cosmetic Surgeons, laser treatments are perfectly safe and effective for people of all skin tones, but if you have an active acne breakout, you should wait until your skin calms down a little bit. If you have any questions at all about whether you're a good candidate or not, simply call our office. We will be happy to address any and all concerns.
Before Your Treatment Day
If you are on any serious over-the-counter acne medication, please talk to your dermatologist before scheduling your laser treatment or any other skin rejuvenation package. Also, smoking can interfere with your body's healing and collagen production after laser treatment, so try to stop for at least 14 days before you come in.
Cynosure: Our Fantastic Laser Skin Treatment Option
At American Urgent Care & Walk-in Clinics, we work with Cynosure, a laser treatment option that can make your skin velvety smooth, remove hair, and is totally suitable for all types of skin. Cynosure is a non-invasive laser treatment that is 100 percent painless and uses powerful wavelength bursts to target problem regions effectively.
Cynosure Benefits
Cynosure can permanently remove hair in a painless, professional way. It's also exceptionally good at treating age spots, photodamage, pigmentation, and scarring. So if you have sun damage or stubborn wrinkles that you just can't seem to get rid of, Cynosure might be right for you. Talk to our team to learn more about this exceptional laser treatment.
Treatment Longevity
Although everyone is different, most people find that the skin-rejuvenating results of their laser skin treatment will last for between three to five years. We will be happy to review your projected treatment path when you come in for a consultation.
Ways To Protect Your Skin
If you want to make the most out of your laser treatment, keep your skin protected and healthy. You should avoid sun exposure right after your session. If you have to go out in the sun, make sure that you wear a strong SPF and reapply it often. Also, try not to smoke. Smoking is the sworn enemy of collagen and can inhibit its production. If you don't want to negate your laser treatment results, resist the urge to light up!
Take care of your skin right after the treatment by avoiding harsh exfoliants or any products with active anti-aging agents in them. If you have any doubts about whether or not one is safe for your skin, simply ask! If you experience any kind of adverse reaction to a product, stop using it right away.
Find Your Fountain of Youth Today!
At American Urgent Care & Walk-in Clinics, we know that your time is valuable, which is why we prioritize timely, quality care. With Board Certified Providers, smart appointment scheduling, we limit the amount of time that you're in the waiting room. Instead, you'll see a member of our expert staff right away. We specialize in skin rejuvenation, offering chemical peels, micro-needling, and IPL treatments, as well as state-of-the-art laser treatment services.