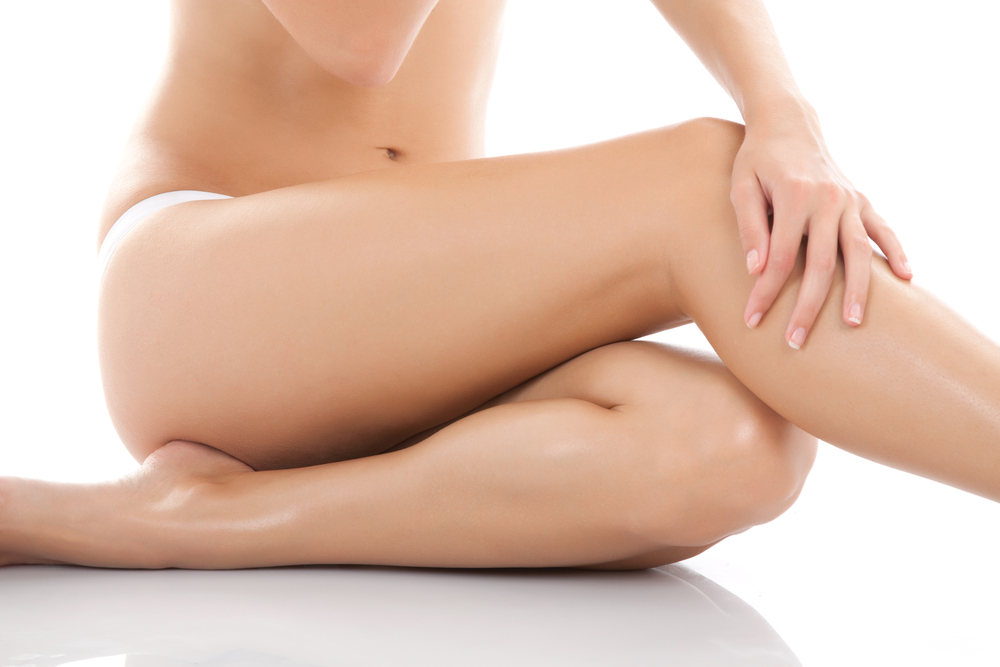 Varicose veins and spider veins affect many people. When left untreated, they can be the cause of various medical problems that can impact the overall quality of your life. At American Urgent Care in Wildwood, FL, we use modern techniques to perform vein removals, such as Sclerotherapy and Cynosure IPL treatment.
Sclerotherapy
When it comes to vein removal, sclerotherapy is the most common and cost-effective option. It's a non-surgical vein treatment in which we use a tiny needle to inject a solution directly onto the veins.
Sclerotherapy is one of the safest options for vein removal because it doesn't involve an anesthetic. Instead, the injected solution irritates the vein's lining, causing it to collapse and eventually disappear.
How Effective Is Sclerotherapy?
For the complete removal of varicose veins or larger clusters of spider veins, sclerotherapy treatments must be performed more than once. Most individuals who undergo sclerotherapy require a series of 3-5 treatments spread out over several months. Every patient has different needs, so the exact number of treatments tends to vary. During your initial consultation with us, we'll design a unique treatment plan for you.
The majority of treated veins tend to disappear after the first session. When the treated veins have been given ample time to disappear, they should be nearly invisible after about 3-6 weeks post-treatment. However, it may take a few months for more prominent veins to disappear completely.
Are You a Candidate for Sclerotherapy?
Sclerotherapy is suitable for the majority of adults. However, if you're pregnant or breastfeeding, we recommend that you postpone this treatment until your infant is at least three months old.
Cynosure IPL Treatment
Cynosure's Intense-Pulsed Light (IPL) Treatment can minimize the appearance of varicose veins and spider veins. It damages the walls of the blood vessels using the power of heat. The treated veins eventually vanish and are reabsorbed by the body after the treatment.
IPL is safe and effective for vein removal because it targets the skin's lower layers. During the treatment, the light that enters the skin targets the spider veins without causing any damage to the skin's surface. We can also customize IPL treatments according to your needs and unique conditions.
What Can You Expect From Vein Removal With IPL?
The treatments are safe, convenient, and comfortable. Depending on the size of the area to be treated, a session might take up to half an hour. You should notice an immediate improvement right after your treatment, which will get better for the next week or so.
A series of treatments may also be required to diminish the appearance of veins completely. For best outcomes, we recommend that you have about four sessions of IPL treatments.
Are the Results From IPL Treatment Permanent?
Once the heat has destroyed the veins treated by IPL, they are not supposed to reform. It's worth noting, though, that new spider veins can still develop over time. When this happens, you will require more treatments to maintain your results.
Is IPL Vein Removal Right for You?
IPL can be used to treat small areas with spider veins, but if you have a large area affected by varicose veins, you'll most likely require several treatments to get rid of them. Varicose veins protrude from the skin and are more prominent than spider veins. They usually appear as bulging vessels and are blue, purple, or skin-colored.
If your veins aren't as prominent, dilated, and elevated above the skin's surface, IPL can be effective for you. We can assess your condition and make the best recommendation during your consultation.
What Causes Spider Veins and Varicose Veins?
Varicose veins and spider veins are found most frequently in the legs because of the pressure of our weight, as well as the force of gravity and the movement of blood from the lower body to the heart. Normal, healthy veins maintain one-way blood flow to the heart. However, blood can pool and accumulate when veins do not function properly.
The pooling of blood causes pressure and swelling. Over time, this results in veins becoming more prominent and visible through the skin. Without proper treatment, spider veins and varicose veins can change the skin texture and cause physical discomfort.
Risk Factors
Some people are more susceptible to developing vein problems. For example, you may be at a higher risk if you have relatives that suffer from varicose veins and spider veins. The same is also true if your occupation requires sitting and standing for long periods. Among pregnant and older adults, vein problems are also more common.
The following are some of the risk factors for developing vein problems:
Family history of varicose veins
Previous trauma or injury
Use of birth control and infertility
Hormone imbalance
Pregnancy
Obesity
Standing for long periods
When To Seek Urgent Care for Vein Removal
Vein problems can cause discomfort and affect your appearance and the quality of your daily life. Do you find it difficult to exercise, move around, and perform daily tasks? It might be time to seek urgent treatment. When using compression stockings doesn't help anymore, and you're in pain (or just want to look better), it's time to schedule an appointment and let us know how we can help you.
Vein removal treatments can successfully remove or diminish the appearance of your varicose veins. As a result, you'll get relief from symptoms such as soreness and fatigue.
Be Confident in Your Own Skin
Are you in pain, or do you feel self-conscious because of varicose veins and spider veins? Vein removal treatments can restore your confidence and provide relief from symptoms. Our expert team staff can provide you with urgent primary care services that will allow you to enjoy life to the fullest while also ensuring your long-term health.