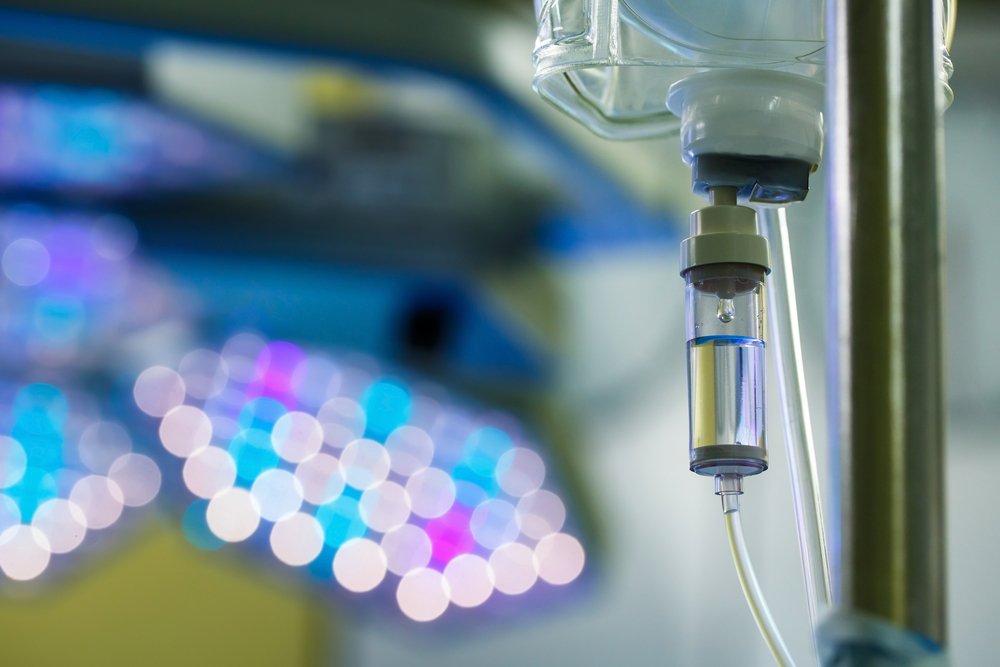 The popularity of IV vitamins is on the rise, thanks to their accessibility and the rapid results these treatments generally produce. When you take vitamins intravenously, you are getting much-needed vitamins, minerals, and nutrients right into your bloodstream. This gives you faster results than taking them orally because the body doesn't need to break them down. At Sunshine Medspa in Wildwood, FL, we specialize in IV therapy.
What Are IV Vitamins?
IV treatments are infusions of different vitamins and minerals that a trained specialist puts directly into your veins through an IV line. The mixture usually contains high concentrations of these items and is designed to give you an almost immediate boost of energy and vitality. This treatment tends to work quickly, and you can also complete your session in between 20 minutes to an hour.
Myers Cocktail
The Myer's Cocktail was concocted by John Myers, M.D., and is a special blend of minerals and vitamins designed to help patients' immune systems function at higher levels and give them more energy. It's also exceptionally hydrating and can be very restorative if taken properly. Our specialists can talk to you about how the Myers Cocktail can work for you.
One of the key aspects of the Myers Cocktail is its ability to ease the symptoms of more serious and chronic ailments. Myers designed it specifically to address concerns like asthma, chronic fatigue, and migraines. This sets it apart in the world of IV vitamins because in addition to its restorative properties, it can seriously improve the quality of life for some patients. This is all thanks to its robust combination of active ingredients.
Active Ingredients
The Myer's Cocktail is so effective because it contains a number of active ingredients, all designed to help you improve your health and wellbeing. When taken through as IV Vitamins, these ingredients start working right away for maximum results. This blend has a lot of B Vitmasn, which help energize your body and keep your nervous system, digestive system, and skin healthy. It also contains calcium, imperative for strong bones and regulating blood pressure.
The cocktail has a healthy dose of Magnesium, which can aid your body in absorbing calcium and ward off chronic diseases like diabetes. Magnesium can also help lower anxiety levels. In addition, vitamin C, another active ingredient in the Myer's Cocktail, helps strengthen your immune system and keep cardiovascular disease at bay. Taken altogether, the Myer's Cocktail provides a huge immune system, energy, and health boost.
 
How IVs Work
One of our trained specialists will insert a needle into your arm to start the transfusion. After your IV vitamins are set up,  we monitor you from start to finish to ensure that the treatment is going smoothly and to answer any questions that you might have. Our specialists can also personalize your dose so that the infusion you're getting is precisely what your body needs. We believe in white-glove service and care, and are happy to help you be totally comfortable.
IV treatments are also heavily hydrating, thanks to the large dose of saline that you're getting along with the vitamins, nutrients, and minerals. Although everyone is different, the process generally takes about 30 minutes to one hour to complete, making it great for those with busy schedules. Talk to our team, and we'll guide you regarding what you can expect from your visit and address any concerns that you might have about the treatment.
Who Is This Right for?
Virtually anyone can benefit from IV vitamins. It's a good way to treat existing conditions and ward off future problems. Since your body absorbs the medication right away, it's far more efficient than orally taking supplements or pills. IV therapy can help with chronic conditions like acute fatigue or low immunity levels. It can also help people who suffer from migraines or seasonal allergies, both of which can take a drastic toll on your day-to-day life.
Some IV therapies can help tame the symptoms of cardiovascular diseases, although you should always talk to your healthcare provider prior to starting a new treatment plan. In addition, if you have sinus inflammation, hyperthyroidism, angina, or hormone imbalances, IV therapy can help. It's also good for people who suffer from stress or depression.
How Often Do Patients Need Treatment?
Since everyone is different, it's important for you to talk to our team to determine what IV therapy schedule is right for you. For example, some people benefit from getting an IV every week, whereas others need it once every two weeks or every month. How frequently you get treatment depends largely on what medications you're on as well. We are happy to provide you with a personalized consultation about your options and how IV therapy can work with your life.
The most important thing to keep in mind is that you should stick to the schedule. Missing treatments could set your progress back. We will work with you to figure out a good schedule for your lifestyle and needs. Since treatment sessions don't usually exceed an hour, most people find that they can easily fit them into their schedule, no matter how busy it is.
Replenish and Repair Your Body Today
 At American Urgent Care & Walk-in Clinics we specialize in IV therapy, as well as the potent Myer's Cocktail. Our number one goal is to help you access the highest, most transparent, quality care possible. Our Board Certified Partners are here to help you feel your absolute best. If you're ready to take advantage of IV therapy and change your life for the better today, contact American Urgent Care & Walk-In Clinics in Wildwood, Florida at 352-290- 5548 for a consultation now.