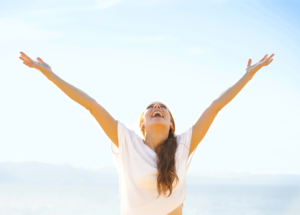 Carrying excess weight can not only undermine your confidence, but it can also cause serious medical conditions later in life. That's why it's so crucial to get great weight loss treatment as soon as possible. Here at American Urgent Care & Walk-in Clinics in Wildwood, FL, we get the right kind of help to you as soon as possible. With a comprehensive plan consisting of nutritional advice and medication, you'll be supported as you work towards your target weight.
What Is Weight Loss Treatment? 
The majority of people in the US are overweight, and this issue can be caused by bad eating habits, a sedentary lifestyle, and emotional factors such as stress or anxiety. Unfortunately, many people develop long-term conditions like diabetes or heart disease as a result of their excess weight. Losing weight isn't easy, especially because you'll also have to learn how to keep the weight off once you've lost it.
When you're ready to make some changes, you'll benefit from the help of professionals. A competent doctor who's experienced in helping people to shed their excess weight will be able to help you make the lifestyle changes you need. In addition, they will provide you with medication that can speed up the process and ensure that you reach your goals. Let's have a look at what your treatment might include.
Dietary Plan
The biggest factor in how quickly you'll lose weight is your diet. If you eat too many calories on a regular basis, you will have trouble keeping your weight in check, no matter how much exercise you do and what medication you take. Despite this, it's important to keep your diet healthy and give your body the nutrients it needs instead of starving it, as the latter technique often results in large weight gains once the diet ends.
By working with a qualified professional, you can avoid making any mistakes when putting together your nutrition plan. You can lose weight in a safe way without putting your body at risk or experiencing cravings that make it hard to stick to the plan. Your doctor will discuss food groups and how to maintain good habits, and they will also take your own food preferences into consideration.
Medication
According to some studies, people who take medication when dieting will end up losing around 10% more of their initial weight. This can have a great effect on your blood pressure, triglyceride levels, and blood sugar, so that you are less vulnerable to many common diseases.
There are several different types of weight reduction drugs on the market, and most of them require a prescription. This is because not every medication is suitable for everyone, as you may have allergies or take something else that's incompatible with the drug. By requesting a detailed health history and speaking to you about what you would like to achieve, your doctor will be able to find the best solution for you.
How It Works 
The goal of our treatment is to support you through the first few months of your journey and give you all of the tools you need to succeed. We cap the length of assistance at 6 months, but you will see significant changes in this time. When you first contact us, we will invite you to an initial consultation in order to discuss your situation and what you hope to achieve. Then, we will draw up a plan, prescribe you medication, and check in periodically.
Your Initial Consultation
As soon as you get in touch with us, we will prompt you to book your first appointment with one of our doctors, so they can evaluate your needs and set up your prescription. We might offer this in the form of telemedicine, which means that you will speak to your doctor over the phone. Because our opening hours are from 9am to 9pm every day of the week, you won't have any trouble booking an appointment or finding a time that suits you.
Your Plan
After taking stock of your situation, the doctor will help you to create a dietary plan, and you will be asked to pick up your prescription medication from a provider nearby. Over the next weeks or months, you will work through the plan and regularly take the drugs, and you'll start to see changes to your body's shape. Periodically, you might have a discussion with your physician, so they can check that you are still on track and your needs haven't changed.
Your Evaluation
When your plan ends, we will evaluate how it went and the results you've seen. The time limit is six months, which is plenty of time for you to start seeing a great transformation. In many cases, patients don't need much help after this because they've learned how to lose weight on their own. However, if you need more assistance, we can recommend other avenues to explore.
Who Is This Right for? 
Because our plans are so customized and we don't simply present a one-solution-fits-all model, this type of treatment can work for almost anyone who's struggling with excess weight. If you have tried dieting on your own before but haven't seen much success, you might find that a competent professional can help you achieve the results you desire. The best way to find out if you're eligible is to reach out to us and book an initial appointment.
Start Your Weight Reduction Journey Today
At American Urgent Care & Walk-in Clinics in Wildwood, FL, our aim is to reduce your waiting time and get you booked in to see a specialist as soon as possible. This is crucial when it comes to weight loss because the sooner you start to address the issue, the less likely you are to have severe health conditions or long-lasting damage. We can set you up with a dietary plan and adequate medication, so you'll see the best results possible.